Not Just Another Technical Manual
If you've ever been intimidated by Scrivener, set your fears to rest.
Scrivener Superpowers is not just another how-to-use-software book. It's an entertaining, easy-to-read, deeply helpful guide that will teach you to take your story from concept to completion using the most cutting-edge writing program available.
The book is packed with advice from other successful authors so you can pick and choose what works for you, and leave the rest alone.
If you're ready to gain access to your writerly superpowers, get the book today.
What Authors Are Saying
"Scrivener Superpowers is so good, and so easy to read, that I've decided to write my next novel in Scrivener!" —USA Today Bestselling author Michael Bunker
"Matt's book will help those new to Scrivener make the most of its features without getting overwhelmed." —NY Times Bestselling author Joanna Penn
"It's all here: what the program does, how to use it, how to access the "secret" features, and, just as importantly, how to implement it into good writing habits." —Amazon Bestselling author K.M. Weiland
"Scrivener Superpowers is itself a superpower and will help you unlock yours! It's more than just a reference manual, it's a solution to your writing problems." —Bestselling author Bryan Hutchinson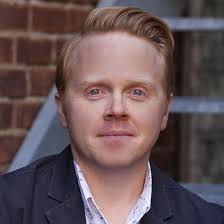 "Before you write your next book, read this one first. I highly recommend Scrivener to authors, but it can be a little hard to learn. Finally, we have a guide worthy of the work ahead of us." —Wall Street Journal bestselling author Jeff Goins